Make-up and beauty trends seem to change as often as the fashion trends do, and it can be difficult to keep up with the latest bb, cc and contouring products without becoming just a little bit confused! One season can be all about nude lips and sultry smoky eyes, and the next pretty pastels with vampy coral lips, so if you are a fan of make-up, then you no doubt keep an eye on the latest trends on Instagram, YouTube and Pinterest, as well as in the fashion mags.
Luckily enough for us however, there are still some perennial favourites that are going strong even after many years under the close scrutiny of the beauty world. Even better, some of these classics won't break the bank (we're looking at you MAC) and are actually pretty purse friendly. Read on to find out some make-up classics that will be great for your beauty regime.
Maybelline Great Lash Mascara
Since its inception over 40 years ago, this mascara by affordable make-up brand Maybelline, has become one of the most popular mascaras in the world, and is in fact lauded as the most popular mascara in America, which is pretty impressive considering the amount of competition! The iconic bubblegum pink and lime green tube is undeniably handy thanks to its fairly compact size, and once you get used to this mascara, you can pick it up pretty much anywhere, including your local supermarket. This mascara is perfect for everyday wear since it not only helps to thicken your own lashes to give them a lustrously full look, but it conditions them at the same time. The classic colour shade of Very Black means that this is a cheap and cheerful mascara for when you want thick lashes without breaking the budget. Typically it costs around £5, so what are you waiting for?!
Yves Saint Laurent Touche Éclat Highlighter
Evey since its launch back in 1991, this designer make-up essential has been impressing women the world over and reputably one tube is told every 10 seconds of this product! Although there are now other products in Yves Saint Laurent's Touche Éclat range including a blush and a foundation in 22 different shades, the highlighter will always be a favourite amongst women seeking to brighten their face and hide dark circle. Costing approximately £25 per tube, like the Maybelline mascara, you can toss this in your bag for any last minute touch-ups and to create a glowing and beautiful visage.
Max Factor PanStik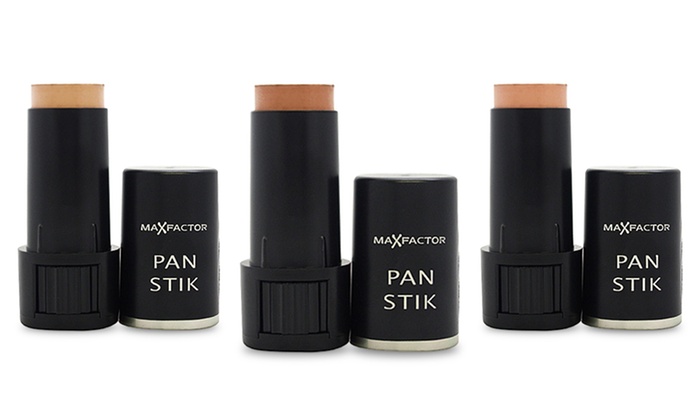 Max Factor was a make-up artist who pretty much created modern make-up as we know it today thanks to his use of base products on actresses during the silent film era. Amongst one of the brand's most enduringly popular products has to be the Panstik, which is a creamy foundation/highlighter/concealer that is available in basic colours. It is a versatile all-rounder that can help to even out skin tone, conceal spots and create a matt look, so for only £8 it is an economical buy.